The regular schedule will not be running March 25 and 26
The ELVIS STOJKO and GLADYS ORAZCO Seminar is running during the day
The planned ice show practices are running in the evenings
Group programs are finished for the season
Spring season starts April 3!
Registration is open!!
Seasonal information
HERE
SPRING SCHEDULE AND PROGRAMING UPDATE
To ensure compliance with Skate Canada requirements, Skate Saskatoon must modify its Spring Schedule from previous years, this has resulted in fewer available sessions during weekdays between 9:15am and 2:15pm, the reasoning behind this is the Skate Canada Coaching Requirement, which is stated below.
There must be a Skate Canada accredited coach in the building at all times when skater(s) are on the ice.
Page 9, Rule 11 of the Registration and Attendance Rules has also been altered from previous seasons to reflect this requirement. For questions, please email office@skatesaskatoon.com
SPRING FEVER ICE SHOW APRIL 2 2023 1 PM MERLIS BELSHER PLACE
TICKETS AVAILABLE ONLINE NOW!!
To purchase tickets log into your member account, select registration and the blue box on the left that includes Ice Show in the description
Congratulations to our Skate Saskatoon Synchro Teams
on the results from 2023 Ice Fest Synchronized Skating Competition (Carstairs, AB)
Adult SYS I
3. Silver Edges
Adult SYS II
3.Diamond Revolution
Juvenile Star 6
3.Shattered Ice
Pre Novice Star 8
5. Slick Ice
Winter (October 3 2022 - April 2 2023)brochure HERE
For questions email office@skatesaskatoon.com
CanSkate Report Cards
Skate Saskatoon has transitioned to online progress tracking, you can view your skater's progress as follows:
Online Progress Reports Information can be found HERE
Video for how to access Online Progress Reports
Power Skating

Private Power Skating Lessons are available from our CanPower certified coaches.

Contact office@skatesaskatoon.com for details and to set up the required Skate Canada membership.
Looking for pre-owned skates, dresses, bags or other skating related items?
Check out the FaceBook group:
"Skate Canada Sask Items For sale"
NOTE: Skate Saskatoon is not endorsing the sellers on this group and provides no assurances on purchases, the link is provided for information purposes only.
ACT Hall
Skate Saskatoon has the upstairs hall available for rent, it is a great venue for office or birthday parties, receptions, banquets, dance classes etc.
Contact:
support@skatesaskatoon.com
(306) 230-1673
Hall Capacity: 187
Pricing Info can be found here
| | |
| --- | --- |
| | |
| | |
Anonymous Complaint/Safety Issue Form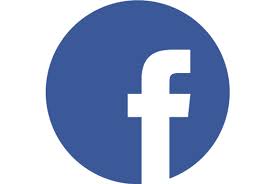 Skate Saskatoon recognizes the financial support of the MAP grant from Saskatchewan Lotteries Trust Fund for Sport, Culture and Recreation derived from the proceeds of the sale of lottery tickets in Saskatchewan.
We are very happy to have skaters on the ice during the pandemic!! Although the circumstances are challenging it is wonderful to continue to offer some programs. The support of our partners helps make this possible. We acknowledge the financial support of the Government of Canada. Nous reconnaissons l'appui (financier) du gouvernement du Canada. www.canada.ca