WINTER SCHOOL
October 4 - April 3
Term 2 Options available online - start date January, relevant options include T2 on schedule
Winter Schedule HERE
Winter Brochure and Information HERE
Winter Pricing HERE
Winter Option, Synchro, Adult Program Protocol here

Winter CanSkate, Canskate-Pre-Power Group Lessons Protocol here
Winter Advanced PreSTAR, STAR 1 & 2 Group Lessons Protocol here
Winter Power Skating U9 & 11 & Group Skating Skills/Edges/Spin Protocol here
For questions email office@skatesaskatoon.com
For option(s) at capacity open here
CanSkate Report Cards
Skate Saskatoon has transitioned to online progress tracking, you can view your skater's progress as follows:

Online Progress Reports Information can be found HERE
Video for how to access Online Progress Reports
Power Skating

Private Power Skating Lessons are available from our CanPower certified coaches.

Contact office@skatesaskatoon.com for details and to set up the required Skate Canada membership.
Looking for pre-owned skates, dresses, bags or other skating related items?
Check out the FaceBook group:
"Skate Canada Sask Items For sale"
NOTE: Skate Saskatoon is not endorsing the sellers on this group and provides no assurances on purchases, the link is provided for information purposes only.
ACT Hall
Skate Saskatoon has the upstairs hall available for rent, it is a great venue for office or birthday parties, receptions, banquets, dance classes etc.
Contact:
support@skatesaskatoon.com
(306) 230-1673
Hall Capacity: 187 when there are no regulatory body restrictions
Pricing Info can be found here.
| | |
| --- | --- |
| | |
| | |
Anonymous Complaint/Safety Issue Form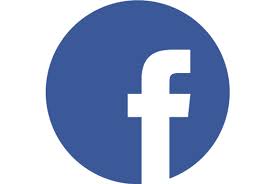 We are very happy to have skaters on the ice during the pandemic!! Although the circumstances are challenging it is wonderful to continue to offer some programs. The support of our partners helps make this possible. We acknowledge the financial support of the Government of Canada. Nous reconnaissons l'appui (financier) du gouvernement du Canada.
www.canada.ca