GOOD LUCK and SAFE TRAVELS to the Skate Saskatoon Synchro Skating Teams and families as they head to Yorkton for the Prairie Regional Synchronized Skating Competition (Feb. 4-5)
March 21 2023 Assessment deadlines HERE
Save the Date Ice Show 2023 HERE
ELVIS STOJKO and GLADYS ORAZCO Seminar March 25 & 26, 2023 - Poster HERE
STAR 1-10/Competitive is sold out!
There are a FEW spots left for Advanced skaters - CanSkate Badges 4, 5, 6; in figure skates - under Registration, Programs
The Coach Seminar and Autograph/Off-Ice Session are purchased under tickets
Pricing HERE
Congratulations Azizza K., with a Pre-Novice Ladies score of 73.72 at the Challenge in Regina, SK
Congratulations Jillian & Shane with a Novice Dance score of 54.15 points (Skate Canada Pre Novice/Novice Challenge Event - Regina, SK)
For skaters participating in Sask and Canada Winter Games open
HERE
Winter (October 3 2022 - April 2 2023)brochure HERE
For questions email office@skatesaskatoon.com
Skate Saskatoon's Strategic Plan HERE
CanSkate Report Cards
Skate Saskatoon has transitioned to online progress tracking, you can view your skater's progress as follows:
Online Progress Reports Information can be found HERE
Video for how to access Online Progress Reports
Power Skating

Private Power Skating Lessons are available from our CanPower certified coaches.

Contact office@skatesaskatoon.com for details and to set up the required Skate Canada membership.
Looking for pre-owned skates, dresses, bags or other skating related items?
Check out the FaceBook group:
"Skate Canada Sask Items For sale"
NOTE: Skate Saskatoon is not endorsing the sellers on this group and provides no assurances on purchases, the link is provided for information purposes only.
ACT Hall
Skate Saskatoon has the upstairs hall available for rent, it is a great venue for office or birthday parties, receptions, banquets, dance classes etc.
Contact:
support@skatesaskatoon.com
(306) 230-1673
Hall Capacity: 187
Pricing Info can be found here
| | |
| --- | --- |
| | |
| | |
Anonymous Complaint/Safety Issue Form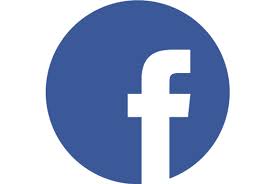 Skate Saskatoon recognizes the financial support of the MAP grant from Saskatchewan Lotteries Trust Fund for Sport, Culture and Recreation derived from the proceeds of the sale of lottery tickets in Saskatchewan.
We are very happy to have skaters on the ice during the pandemic!! Although the circumstances are challenging it is wonderful to continue to offer some programs. The support of our partners helps make this possible. We acknowledge the financial support of the Government of Canada. Nous reconnaissons l'appui (financier) du gouvernement du Canada. www.canada.ca